Have do you have spiritual gifts to offer but don't know how to make money doing so?

Do you tend to be too impractical when attempting to be spiritual and don't know how to support yourself?

Do you have a lot to offer and want to learn how to do so in a more spiritual way?
IF SO THIS COURSE IS FOR YOU!
I'm Dr. Lisa Love, psychologist and author of the book BEYOND THE SECRET on the spiritual use of the law of attraction, now with more than 40,000 copies in print. I am also the owner of Peaceful Self Retreats where I lead people on one-on-one retreats with me to improve their lives in a variety of ways. Now you can learn about what I have taught 1000's through this online mini-retreat or course. You will learn techniques that go way beyond what I teach in my book. Read some of the praise for my book by well-known authors. I look forward to your success!
The course is ideally taken as a mini-retreat over a period of five days where you dedicate yourself to the healing. It can also be taken more as a class where you move through the lessons combined with the audio and video meditations at your own pace over a few weeks.
BE SUPPORTED THROUGH THIS PROCESS. Let me guide you through this retreat. Receive one-on-one counseling with me, Dr. Lisa Love, as you move through the lessons. You can also decide to heal by visiting with me in Ojai, CA. to work with me directly using either the lessons in this program or by way of me creating a customized retreat designed especially to meet your needs. Typically for the above retreat people schedule 3 to 6 one-on-one sessions with me for an additional cost.
GET A $50 DISCOUNT OFF OF INDIVIDUAL COACHING SESSIONS WITH ME WHEN YOU ENROLL IN ONE OF MY COURSES!
Email PeacefulSelfPrograms@gmail.com or visit www.DrLisaLove.com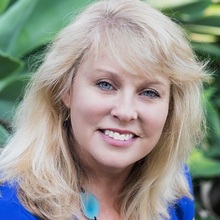 Dr. Lisa Love
Dr Lisa Love
Through my retreats, classes, and counseling my intention is to help you find your Peaceful Self.. Whether I work with you as a counselor or lead you on a retreat one-on-one where I live in Ojai, CA or virtually through the phone or Skype/Zoom, I want you to remember who you are as the Peaceful Self. As I work with you, I will hold you in a compassionate space to help you understand why you are experiencing what you are. Best of all I will help you get free from thoughts, feelings, and behaviors that are no longer serving you. And, once again you will remember you are the Peaceful Self too. INDIVIDUAL SESSIONS AND PERSONALIZED RETREATS AVAILABLETypical issues my clients are healing include:Wanting to attract real love in their lives.Seeking to improve existing relationships.Healing, prospering and finding love again after a relationship ends.Discovering their spiritual purpose of your life.The spiritual use of the Law of Attraction.Dealing more effectively with stress and learning to do better Self Care.Managing feelings & emotions in a healthier way (anger, depression, anxiety, loss).Learning to live in greater simplicity to have more time to do what they really love.Deepening your spiritual practice through meditation & discovering who you really are!MAJOR QUALIFICATIONS:My insights are now shared in a variety of ways through my professional background as:a psychologist;love, relationship & law of attraction coach;best-selling author;meditation teacher;radio & media personality;syndicated columnist;founder of the Peaceful Self Programs,former Match.com dating adviser,former America Online teacher My extensive background and training includes:30 years of experience as a counselor and coach;M.S. in Marriage, Family, Child CounselingM.S. in Transpersonal Psychology;M.S. in Spiritual Psychology Ph.D. in Transpersonal Psychology (abd) Ph.DE in Esoteric Philosophydecades of experience as an intuitive;clients that are internationally based throughout the world.I look forward to helping you.PLACES I HAVE BEEN FEATURED:
1

DAY ONE: The Peaceful Self as Spiritual Manifestor

Lesson 1: Intention for the Retreat -- Reading and Video

Welcome, Intention, and Opening Audio

Lesson 2: Opening Retreat Ritual -- Reading and Music

Lesson 3: Who Am I - Reading and Video Meditation

Who Am I and Becoming the Witness Audios

Lesson 4: Becoming the Witness -- Reading and Video Meditation

Disidentification Audio Meditation

Lesson 5: I Am the Peaceful Self - Reading and Video Meditation

Becoming the Peaceful Self Audio Meditation

2

DAY TWO: The Intuitive Mind Used in Manifesting

Lesson 6: My Ideal Life Visioning Exercise

My Ideal Life Introduction

Spiritual vs Ego Visioning Audio

Lesson 7: Four Types of Mind Used in Manifestation

Four Types of Mind Audio Introduction

Lesson 8: Engaging the Intuitive Mind Reading and Video Meditation

Engaging the Intuitive Mind Audio Introduction

3

DAY THREE: The Logical Mind Used in Manifesting

Lesson 9: Engaging the Logical Mind Reading

Engaging the Logical Mind Audio Introduction

Lesson 10: Can't Stand and Want Instead Reading

Can't Stand and Want Instead Audio Introduction

50 Feet at a Time Audio Meditation

4

DAY FOUR: The Motivational Mind Used in Manifesting

Lesson 11: Using the Motivational Mind Reading

Motivational Mind Audio Introduction

Lesson 12: Creative Affirmations Reading

5

DAY FIVE: The Instinctual Mind Used in Manifesting & Close

Lesson 13: Using the Instinctual Mind Reading

Instinctual Mind Audio Introduction

Lesson 14: Commitment to Vision Reading

Commitment to Vision Audio Introduction

Lesson 15: Vision of the Peaceful Self Reading

Three Month Visioning Audio Meditation

Six Month Visioning Audio Meditation

Lesson 16: Closing Ritual Exercise Plus Video Meditation
Healing from Loss - A Mini-Retreat to Help You Heal
$150.00

$150.00

Healing from Loss - A Mini-Retreat to Help You Heal

Buy Now